This collection features Acorn Stove trade cards from the collection of the Albany County Historical Association. The cards were created after 1850 to advertise Acorn Stoves, which were manufactured by the Albany company, Rathbone and Sard.
Correspondence sent to the Sterling Iron & Rail Co. during the years 1865 and 1874.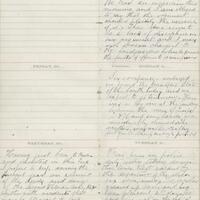 This collection includes correspondence, an autograph book, legal documents and photographs from the Westinghouse Family from 1833-1913.