Jefferson Community College - Jefferson Community College Library
Logo:
Parent Organization: Jefferson Community College
1220 Coffeen Street
Watertown, NY 13601
Phone: 315-786-2200

About
The library at Jefferson Community College is a portal for resources that facilitate teaching and learning. The Library enhances the learning experience for students, both on and off campus, by providing a supportive environment and appropriate resources to promote collaborative and individual learning. The library staff works with faculty as a team to promote student success by instructing in the pursuit and use of information in a productive and ethical manner.
The Local History/Archives area contains a special collection of books, periodicals, manuscripts, pamphlets and clippings that relate to Watertown, Jefferson County, the North Country, the Adirondacks, and Jefferson Community College.
A collection of issues of the Jefferson Community College yearbook titled the Jeffersonian.
A book outlining the history of the Jefferson County village of Sterlingville, a small community that ceased to exist upon the government's expansion of Pine Camp (now Fort Drum) prior to the United States' entry into World War II.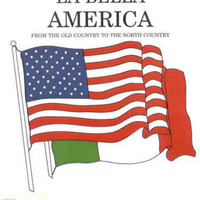 A collection of recorded interviews with Italian-Americans living in the Watertown Area