This collection contains manuscripts, including handwritten copies of regimental histories and individual personal histories of Orange County soldiers who fought in the Civil War.
The collection contains correspondence, recipes, diaries, business records and manumissions.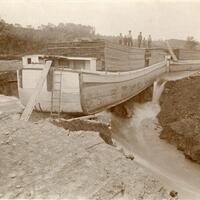 Photographs of the Erie Canal in and around Schenectady, New York. Includes images of the construction of the canal and architectural features of the canal, such as aqueducts, bridges and locks.