Newsletters, newspaper articles, publications, meeting minutes and scrapbooks chronicling the history of the League of Women Voters, a nonpartisan political organization from the early 20th century to present day.
This series contains images documenting the local government of Tupper Lake from approximately 1910 to 2010.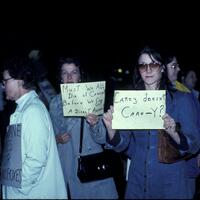 Photographs relating to the Love Canal environmental tragedy in the late 20th century.