Allan Herschell Company catalogs from the 20th century depicting amusement rides and devices.
This collection consists of images of ephemera taken from the vertical file collection ("pamphlet file") of the Rochester Public Library's Local History & Genealogy Division.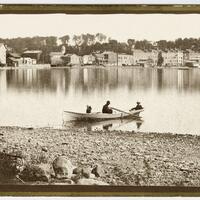 The Skaneateles Photograph Collection documents various areas within and around Skaneateles Village and Town through photographs, stereographs, and photographic postcards.