Martha Blow Wadsworth Photograph Collection
Cover Image: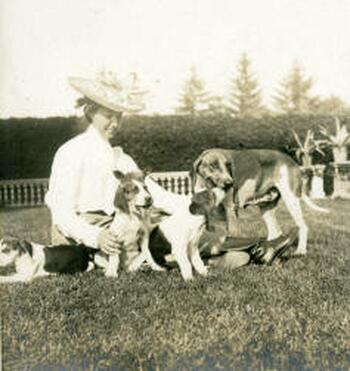 Collection Facts
Dates of Original:
1900 - 1910
Historical Context
The Wadsworths were a prominent Genesee Valley family in the 18th and 19th centuries. Martha Blow Wadsworth (1864-1934) was a native of St. Louis, Missouri and lived  in Avon, New York with her husband, Herbert Wadsworth.  She was an avid horsewoman and amateur photographer, who documented her many travels.
Scope of Collection
The collection is comprised of  photographs taken by Martha Blow Wadsworth in the early 20th century.  Many of the photographs depict family, friends and scenes of the Genesee Valley, especially horseback riding events. There are also photographs of the construction of the Panama Canal.