George Hucker Oral History Collection
Cover Image: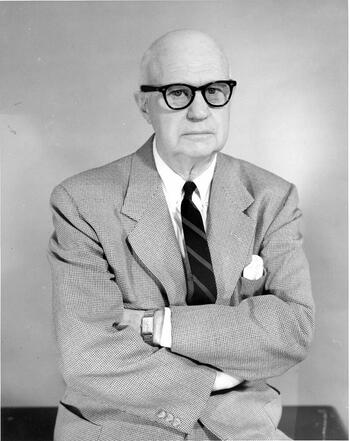 Collection Facts
Dates of Original:
1970-1984
Historical Context
Dr. George Hucker was president of the Geneva Historical Society for 10 years.
Scope of Collection
Dr. George Hucker recorded many oral history interviews with community members from different backgrounds. The interviewees discuss a broad range of topics concerning the history of Geneva and its people. Interviews and other recordings of various Geneva events, totaling over 50 audio tapes and 100 files, were taken by Dr. Hucker from 1974 to 1984.
Dr. Hucker was a New York State Experiment Station bacteriologist for 44 years, served on the Geneva General Hospital trustee board for 15 years, served as the president of the Geneva Historical Society for 10 years, and was involved in many other civic affairs in Geneva. He is credited with designing and promoting the addition to the Geneva History Museum which was dedicated as the Hucker Gallery.
The oral history interviews contain outdated language and use of a racial slur that may be offensive to listeners . Each event is identified in a time stamp in the notes section of the description.
Transcriptions of the interviews are an ongoing volunteer project, please contact the Historic Geneva Archivist if you are interested in participating.
---
Browse within this collection
Browse similar collections