Cover Image: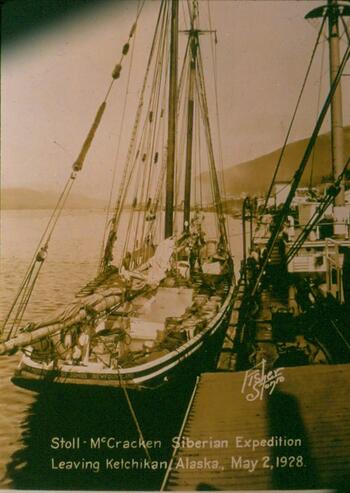 Historical Context
Born in Nebraska on November 27, 1888, Charles H. Stoll came to Hicksville in 1909 becoming, at that time, the town's second lawyer. Defeating Judge Joseph Steinert in 1919, Stoll became a judge and justice of the peace for Oyster Bay presiding in what is now the Gregory Museum at Heitz Place. A Republican and early director of the Long Island National Bank, Stoll was also the Chairman of the Board of the Vanderbilt Museum and the force behind the construction of the then High now Middle and the East Street schools. A conservationist and member of the Campfire, Adventure and Explorers Clubs and the Polar Society, Stoll helped organize the Water Districts of Jericho, Oyster Bay, Plainview, Farmingdale and Dix Hills. A big game hunter and explorer, Stoll provided specimens to the American Museum of Natural History in New York City and an entire wing of the Vanderbilt museum is named after him. His wife Merle (Howe) Stoll was a hunter and explorer in her own right. They had one daughter Ruth. The Stolls financed and joined the Stoll-McCracken expedition to Alaska in 1928 and then another to Mexico in 1944. Charles Stoll died in 1988. He and his wife are buried in Plain Lawn Cemetery in Hicksville, New York.
Scope of Collection
The collection consists of selected clippings, postcards, and photographs from the life of Charles Stoll with emphasis on the Stoll-McCracken Expedition to Alaska in 1928. A variety of subjects covered in the collection include Indigenous people, archaeological excavation and camp life.
Some photographs may contain sensitive content which some people may find offensive or disturbing.
---
Browse within this collection
Browse similar collections