Cover Image: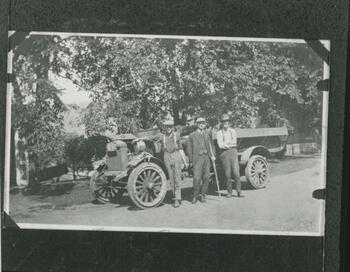 Historical Context
The Broome County Poor Farm, also known as the Broome County Alms House, was located in the town of Dickinson in Broome County, about three miles north of Binghamton.
The Poor Farm was first established in 1833 with 19 inmates who were wards of the state as determined by the county's Superintendent of the Poor, an appointed director.  Inmates of the Poor Farm were sick, disabled, mentally unwell, widowed, or orphaned, and they were expected to work on the farm and follow rigid rules for behavior.  
The Almshouse was modernized in the 1920s, and a new infirmary was built. It was closed in the 1960s and the buildings became a part of the Broome Technical Community College's campus (now SUNY Broome).  The Almshouse building, too expensive to renovate into the 21st century, was demolished in 2010.
Browse similar collections