SUNY Polytechnic Institute - Cayan Library
Logo:
Parent Organization: SUNY Polytechnic Institute
100 Seymour Road
Utica, New York 13502
Phone: 315-792-7500

About
SUNY Polytechnic Institute is a globally recognized leader in higher education and technology innovation, research and development.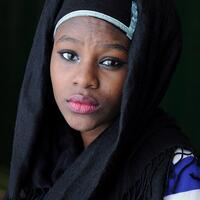 The exhibition Portraits of Hope: Faces of Refugee Resettlement in Central New York depicted survivors of war, genocide, and political strife who came to the U.S. and settled in the Utica region after living in refugee camps in Asia, Africa, Eastern Europe and the Middle East. This exhibition of more than 30 photographs celebrated diversity, and confronted stereotypes about resettlement while exploring the challenges and aspirations of local refugees starting over in a new land.
Over the past four years, Dr. Kathryn Stam, Faculty at SUNY Poly, has been gathering media and multimedia chronicling the lives of Refugees who have settled in Utica NY. This work has been gathered as Refugees Starting Over, which has hosted events, and provides a web presence featuring many images and videos.
This collection is comprised of SUNY Poly student publications (The Factory Times, the Paper Sun, and The Snowflake), covering a period ranging from 1974 through 2010.