SUNY Cortland Archives and Special Collections
Logo:
Memorial Library, SUNY Cortland
81 Prospect Terrace
Cortland, NY 13045


About
The mission of SUNY Cortland Archives is to support the College community by collecting, preserving, organizing, and providing research and educational opportunities regarding the materials documenting the history of SUNY Cortland. Special Collections is made up of a series of collections pertaining different subjects, which include rare or historical printed books. The Archives and Special Collections are housed on the third floor of Memorial Library. Other digitized collections are available at Digital Commons at Cortland.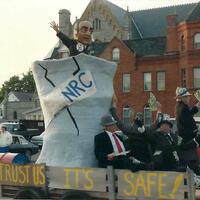 In the late 1980s, New York State considered Cortland County for a new low-level radioactive waste (LLRW) dump.  Local residents protested and ultimately, there was no dump.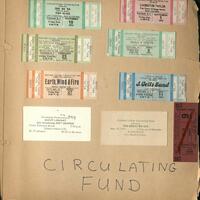 This collection shares numerous stories from those living within Cortland County as well as those working or studying at the State University of New York College at Cortland. It primarily includes audio recordings and digitized scrapbooks.