Stone Ridge Public Library
Logo:
P.O. Box 188
3700 Main Street
Stone Ridge, NY 12484
Phone: 845-687-7023

About
The Stone Ridge Public Library is a special district library located on Route 209 in Stone Ridge, N.Y., a small hamlet in Ulster County. The library, originally chartered in 1909, is located in a historic stone building built in the 18th century. The library provides community members with a variety of invaluable services and resources.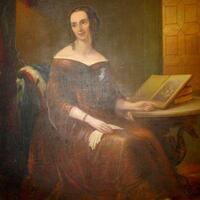 Julia Lawrence Hasbrouck's diaries (1838-1841), and portraits of the Hasbrouck and Lawrence families.
Oral history interviews detailing life in Ulster County, N.Y.