Roswell P. Flower Memorial Library
Logo:
229 Washington Street
Watertown, NY 13601
Phone: 315-785-7705

About
The Flower Library called "The most beautiful small library in the United States," was erected by Mrs.. Emma Flower Taylor in memory of her father, ex-Governor Roswell P. Flower, and presented to the City of Watertown on November 10th, 1904.
This collection contains newspaper clippings of Watertown (NY) Daily Times articles written by David F. Lane of old houses in the North Country.
The Watertown City Directory digital collection contains a subset of the City Directories located in the Flower Memorial Library (Watertown, NY).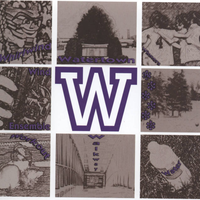 This collection contains issues of the Annual published between 1907 and 2010.