Watertown City Directories
Cover Image: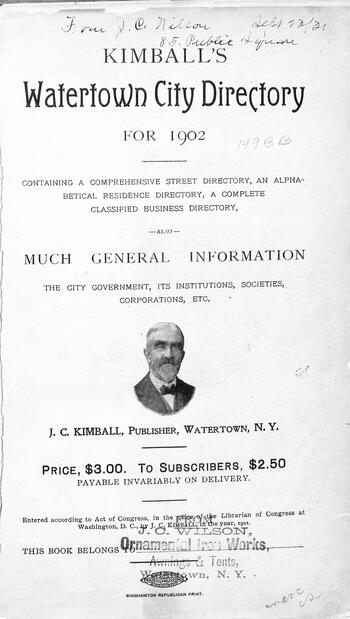 Collection Facts
Dates of Original:
1855 - 1916
Historical Context
Directories are of historic importance in large part because of the variety of information contained within a single volume. Organized listings of names and addresses for any time period tend to be the most popular and are immensely helpful to piece together a community or family's history.
Scope of Collection
The Watertown City Directory collection includes directories from 1855-1916 (non-consecutive). The directories contain sections pertaining to residents, businesses, local government, and, in later years, street-by-street listings.
---
Browse within this collection
Additional Information
Scope and Content Source:
Browse similar collections