Logo:
70 North Main St.
Perry, NY 14530
Phone: 585.237.2243
Fax: 585.237.2008
About
The Perry Public Library is chartered to serve the Perry School District as a recreational and educational library.
Collection of photographs and other material from Clark Rice and Merrium Crocker
The Henry Page Historical Files were collected by local historian Henry Page throughout his lifetime in Perry. They cover many topics, such as local businesses, organizations and events. Some photos are also of people of note. The collection covers the immediate Perry area as well as Silver Lake and Letchworth State Park.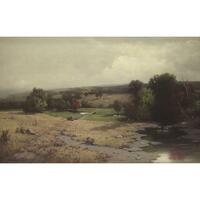 Paintings, sketches, and letters written by members of the Wiles Family including Lemuel Wiles, Rachel Ramsey Wiles, and Irving Wiles.