Logo:
1034 Miner Farm Road
Chazy, NY 12921
Phone: 518-846-7121

About
The William H. Miner Agricultural Research Institute is the present-day manifestation of the philosophy and principles once embodied in Heart's Delight Farm. Since its creation in 1951, the principal function has been, and continues to be, the economic improvement of agricultural operations through research, education, and demonstration.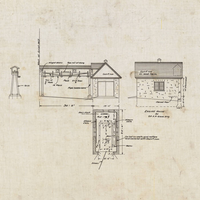 Heart's Delight Farm in Chazy, New York was a state-of-the-art farm in the early 20th century. This collection includes blueprints and maps depicting the farm and its buildings.