D'Youville University - Montante Family Library
Logo:
Parent Organization: D'Youville University
320 Porter Avenue
Buffalo, NY 14201
Phone: (716) 829-7747

About
D'Youville University is an independent Catholic college located in Buffalo, NY. Founded by the Grey Nuns in 1908 and named for their patron Saint Marie-Marguerite d'Youville, D'Youville was the first college in Western New York to offer baccalaureate degree programs for women. D'Youville offers undergraduate, graduate, and professional degree programs in allied health professions, education, business, and liberal arts.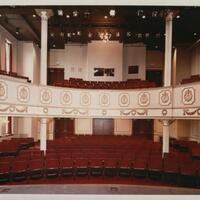 Photographs and architectural drawings of the D'Youville College campus throughout its history.