Bellmore Memorial Library
Logo:
2288 Bedford Ave
Bellmore, New York 11710-3690
Phone: 516-785-2990
Fax: 516-783-8550
About
Organized in 1948 by civic-minded residents, the Bellmore Memorial Library started in one room of an old wooden schoolhouse with 150 volumes borrowed from the NY State Library and a handful of donated books. Over 65 years later, the Bellmore Memorial Library is a vibrant community center, serving the information, cultural, and recreational needs of more than 16,000 residents.
Black and white photographs taken in Bellmore, NY.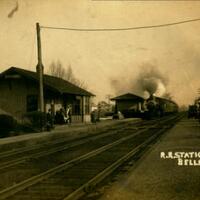 Historic postcards of Bellmore, NY.