Schenectady County Community College History
Cover Image: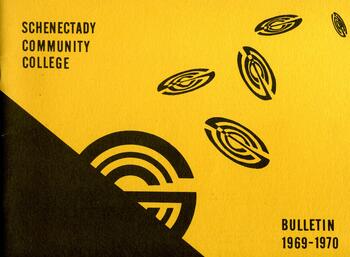 Collection Facts
Dates of Original:
c. 1970 - 1980
Historical Context
Schenectady County Community College (SCCC), located in upstate New York, is a two-year college and was established in 1967. The college is part of the State University of New York (SUNY) school system. SCCC is well-known for its School of Music and its culinary arts department which is accredited by the American Culinary Federation.
Scope of Collection
This collection contains material on the development and history of Schenectady County Community College. Some of the material contained here are commemorative, anniversary, and commencement booklets along with booklets on the local needs of the community and the involvement and influence of community organizations that helped development the Schenectady Community College.
---
Browse within this collection
Additional Information
Scope and Content Source:
Browse similar collections