Cover Image: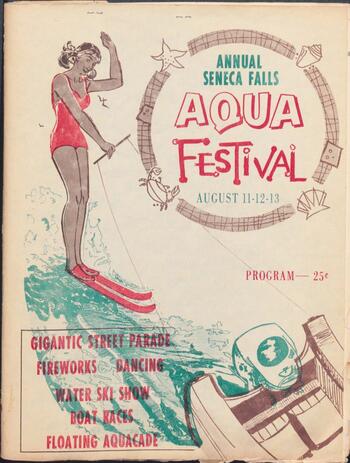 Collection Facts
Dates of Original:
1961-1971
Historical Context
In 1961, the Seneca Falls Chamber of Commerce planned its first Aqua Festival, leaning on the attraction of the nearby canal. The weekend event included a national band, an "Aquacade" water show, and fireworks. By 1971, the event fizzled out for low attendance.
In 2016, the Seneca Falls Business Association brought back the idea, renamed Canal Fest.
Scope of Collection
Programs and newspaper clippings about Aqua Festival, all compiled by Town Historian Roberta Halden.
---
Browse within this collection
Browse similar collections