Rochester Homeopathic Hospital, later known as Genesee Hospital, was an important medical facility in the Rochester region. This collection includes images of the Hospital throughout its existence.
This collection contains photographs, postcards, advertisements, and artifacts pertaining to Adirondack boatbuilder John Henry Rushton.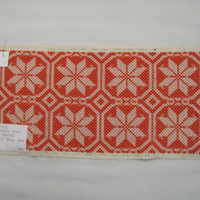 This collection consists of images of weaving fragments by Ruth N. Holroyd, which serve as examples of various weaving patterns and techniques.