Walter T. Shirley Collection
Cover Image: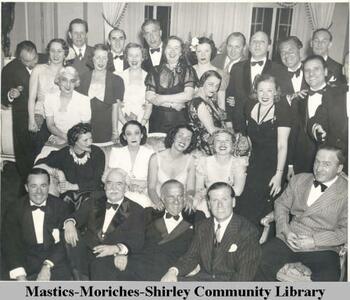 Collection Facts
Dates of Original:
c. 1949-1964
Historical Context
During the suburban boom that followed World War II, Shirley Long Island Inc., developed the middle-class community of Shirley on the South Shore of Brookhaven Town in Suffolk County. The company built 4,000 homes, many of them from prefabricated sections.Mr. Shirley's served as New York City's Commerce Commissioner in the early 1950's under Mayor Vincent R. Impellitteri. He died in 1963.
Scope of Collection
The collection consists of two series; Black and white photos of Walter T. Shirley with celebrities and community members, and meeting minutes, spanning from 1958–1964 of Shirley Long Island, Inc.
---
Browse within this collection
Additional Information
Scope and Content Source:
Browse similar collections