Marty Himes Racing Collection
Cover Image: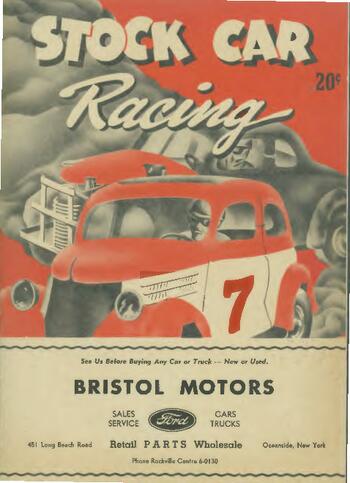 Collection Facts
Dates of Original:
1936-2005
Historical Context
Marty Himes, born August 29th, 1939 in Oceanside, Long Island, moved to the Freeport area in 1952. In 1962 Himes became the Novice track champion. Marty Himes has dedicated much of his time and money into gathering and preserving this huge collection of racing memorabilia. He hopes that his collection will remain preserved for many generations to come. When he opened his home display in 1975, his entire life and finances have been dedicated to keeping the memory of racing alive. He currently runs the the Himes Museum of Motor Racing Nostalgia in Bayport, NY.
Scope of Collection
The collection consists of photographs and programs from racing events on Long Island with the bulk of the collection dating from the mid-20th Century. Photographs depict drivers, vehicles, and racetracks. The programs provide a roster of drivers, list of events, and advertisements from the Freeport Stadium.
---
Browse within this collection
Additional Information
Scope and Content Source:
Browse similar collections