Ethnic Diversity of Broome County
Cover Image: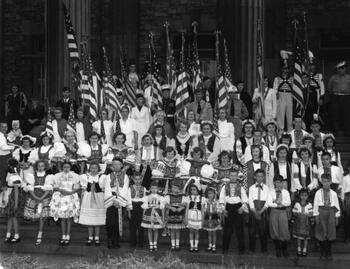 Historical Context
As a bustling economic region in the 20th century, Broome County, with its cities of Binghamton, Endicott, Endwell, and Johnson City, attracted many workers and families from different backgrounds. 
In particular, Binghamton has served as a welcoming community for many international refugees. The American Civic Association is located in Binghamton, having been established in 1939 to integrate all immigrants in the community and to foster the appreciation of their diverse cultural heritages.
---
Browse within this collection