The Dryden Agricultural Fair
Cover Image: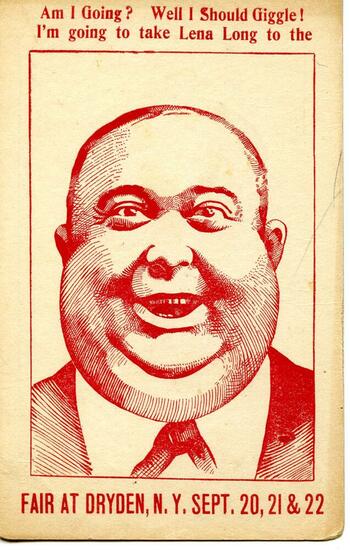 Collection Facts
Dates of Original:
1857–1917
Historical Context
The Dryden Agricultural Fair was a huge economic draw for the town of Dryden while it was active, drawing crowds from all around. It functioned as a county fair today might, with horse races, performers, and a naming of the best of in everything from asparagus to watercolor. It is now defunct, and no trace of it remains today.
Scope of Collection
This collection includes photographs, postcards, newspaper articles, and ephemera relating to the agricultural history of the Town of Dryden in Tompkins County, New York. It is composed of all paper material. It represents the only known collection of its kind. 
Special Content:
This collection was supported with federal American Rescue Plan Act (ARPA) funds allocated to the New York State Library by the Institute of Museum and Library Services (IMLS).
---
Browse within this collection
Browse similar collections