Case Research Lab Collection
Cover Image: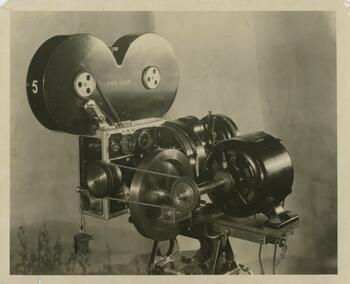 Collection Facts
Dates of Original:
1920-1930
Historical Context
Theodore Case was an American inventor, working out of his laboratory at 203 Genesee Street, Auburn, NY.  Case invented an infrared signaling system for the U.S. Army and Navy during WWI, and in the early 1920s he developed the first commercially successful synchronized sound-on-film system which effectively ended the silent film era.
Scope of Collection
This collection contains photographs of Theodore Case and his lab employees, as well as the lab itself and equipment developed and used by Case.
Special Content:
This project was supported with federal American Rescue Plan Act (ARPA) funds allocated to the New York State Library by the Institute of Museum and Library Services (IMLS).
---
Browse within this collection
Browse similar collections