Carl Schmidt Collection of Two-Dimensional Drawings
Cover Image: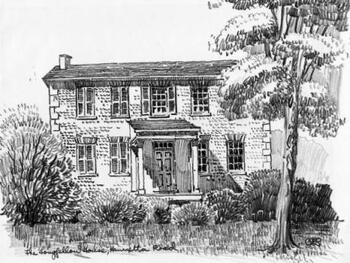 Collection Facts
Dates of Original:
c. 1940 - 1950
Historical Context
Carl F. Schmidt (1894-1988) was a local architect who had a keen interest in historic preservation and conservation. He wrote many books on historical architecture, which focus primarily on homes in the Genesee Valley area.
Scope of Collection
The collection includes many pencil drawings of architectural details, in particular entrance doors. Most of the drawings depict homes in the Genesee Valley and Rochester, New York region. The collection dates to the mid-20th century.