Town of Niagara Historian's Office
Logo:
7000 Lockport Road
Town of Niagara Community Center
Niagara Falls, NY 14304
Phone: (716) 297-4429

About
Office of the official Historian for the Town of Niagara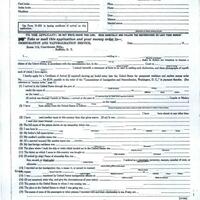 These case files are all of persons of Polish descent who arrived in Niagara Falls, NY and required assistance regarding citizenship. The International Institute provided translation and other services to these people. These records contain a wealth of information, including places/dates of birth, marriage, boat registers and relevant dates. May also include names of parents or persons left in Poland, and residence or sponsor names.