Skaneateles Library Association
Logo:
49 East Genesee Street
Skaneateles, NY 13152
Phone: 315.685.5135

About
The Skaneateles Library is located in Central New York in the village of Skaneateles. It is a public library dedicated to serving, and providing resources and information for the Skaneateles community and has recently joined the Onondaga County Library System, giving its members access to over 3 million items county-wide.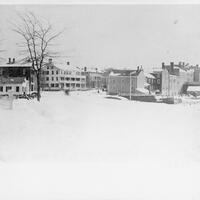 Archival materials relating to the history and community of Skaneateles, New York primarily in the late 19th and early 20th century.