Niagara County Historical Society
Logo:
215 Niagara Street
Lockport, NY 14094
Phone: 716.434.7433
Fax: 716.434.3309
About
The role of the Niagara County Historical Society, also known as the History Center, is to promote the cultural heritage related to the Erie Canal and the rich history of Niagara County. The Society provides educational opportunities through multi-media programs, written publications, and museum tours while maintaining an archives and artifact collection. The society works cooperatively with other organizations to accomplish its goals.
The Niagara County Historical Society Complex presents a glimpse of area life in Niagara County over the last 175 years. The Outwater Memorial Building, 215 Niagara Street, Lockport, NY, is the headquarters for the Society. The Erie Canal Discovery Center is part of the Niagara County Historical Society Museum Complex. This 1863 brick home features a Victorian parlor, historic pantry, old toy room, the Civil War Room and a changing exhibit room.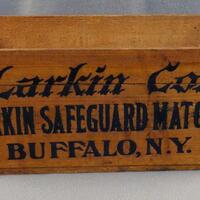 Charles Rand Penney was a prominent collector. The Charles Rand Penney Trail unites his collections of Pan-American Exposition souvenirs, Papua New Guinea artifacts, Niagara County historical items, Larkin Company ephemera, and Niagara Falls artwork.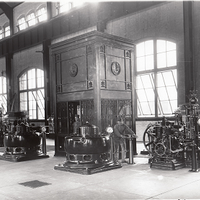 A photograph collection from the late 19th to early 20th centuries, documenting hydro-electric power industry in Niagara Falls, NY
The Western New York and the Civil War collection represents a cooperative initiative between the State University of New York  at Buffalo and numerous historical societies from the Western New York counties of Erie and Niagara to share local history collections with the public through digitization and presentation of an array of photographs, handwritten letters and ephemera from the American Civil War period. The focus of this collection is on local Civil War participants and on those resources (many of them primary) stored in local historical societies that have had minimal public exposure to date.