Logo:
1 Arkie Albanese Avenue
Manlius, NY 13104
Phone: 315.682.6400

About
Manlius Library in Manlius, NY, about 15 minutes east of Syracuse, is a welcoming suburban library with a dedicated, enthusiastic staff. The library collaborates with the Manlius Historical Society to provide digitized historical materials, including yearbooks from the varied schools of the Town of Manlius and some of the most popular historic images of the village of Manlius. The village of Manlius was founded in 1813 and was a bustling economic center before the construction and success of the Erie Canal diverted business north, away from the Seneca and Cherry Valley turnpike traffic of Manlius.
Yearbooks from Fayetteville-Manlius School District, Manlius High School, and the Manlius School.
Photographs, sketches, and other images from the Manlius Historical Society's most popular reference collection, including street scenes of the early village and portraits of notable residents.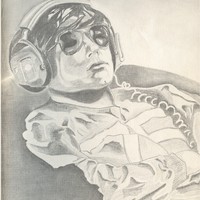 Fayetteville-Manlius High School students produce a literary magazine every year, full of original stories, poetry, art, and photography. This collection shows decades of teenaged creativity.