Chester Historical Society
Logo:
47 Main Street
Chester, New York 10918


About
The Chester Historical Society's mission is to promote the rich heritage of the Village and Town of Chester, Orange County, New York through the restoration and preservation of its historical places, documents and recordings of oral history. We also provide educational programs for school children, community organizations and all those individuals interested in local folklore and history and exhibit collections of artifacts, pictures, newspapers and recorded oral histories to the general public.
Our digital collections were made possible with the support and cooperation of the office of the Town of Chester Historian.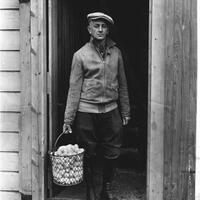 Historical documents, images, and artifacts relating to the Chester, New York community.