Cary Institute of Ecosystem Studies
Logo:
2801 Sharon Turnpike
Millbrook, New York 12545
Phone: 845-677-5343

About
Founded in 1983, the Cary Institute of Ecosystem Studies is one of the world's leading independent environmental research organizations. We focus on understanding how ecosystems work. Special attention is given to resources important for human well-being: our staff are global experts in disease ecology, the ecology of freshwater and forests, and urban ecology. We have a deep understanding of the key drivers of ecological change, among them climate change, invasive species, and human influence on land and water. We seek to enhance the ecological literacy of students, decision makers, and the public, and to train the next generation of ecologists and resource managers.
The Cary Institute is one of the largest ecological programs in the world. More important than its size, however, is the quality of its output. Books and articles authored by Cary Institute ecologists influence scientists and policy makers. Cary Institute-generated curricula are building essential bridges between ecological thinking and classroom instruction. Conferences and workshops held onsite encourage dialogue and information exchange.
Globally relevant, Cary Institute research is truly science in the service of society. A society that understands and appreciates ecological systems is much more likely to protect them for future generations.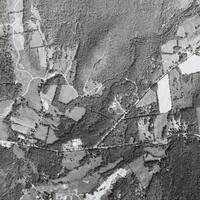 Aerial photographs of the Cary Institute lands and arboretum.
Newsletters chronicling the history of the Cary Institute.
Images of landscaping, tree plantings, employees and buildings around Mary Flagler Cary's Millbrook estate as well as her family's estate, Edgewood.