Steinmetz Digital Collection of Schenectady
Cover Image: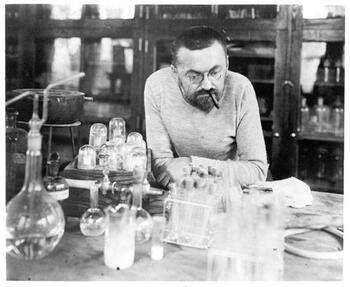 Collection Facts
Dates of Original:
c. 1860 - 1950
Historical Context
Charles Proteus Steinmetz (1865 - 1923) was the Chief Engineer for General Electric during the 1890s and early 1900s. His birth name was Karl August Rudolph Steinmetz but changed it when he came to the United States to have a more American sounding name. Steinmetz cultivated the development of alternating current which led to the growth of the electric power industry and made innovative discoveries that led future engineers into designing higher quality electromagnetic apparatus equipment. The additional areas Steinmetz is known for in the electrical engineering field involve alternating current systems theory's three major fields--transients, hysteresis, and steady-state analysis.
Scope of Collection
The Steinmetz Collection of Schenectady tells the story of Dr. Charles Steinmetz, General Electric's Chief Engineer in the 1890s and early 1900s, through photographs and documents.
---
Browse within this collection
Additional Information
Scope and Content Source:
Browse similar collections