New Paltz Historic Documents
Cover Image:
Historical Context
The Town of New Paltz was established in 1677, when twelve men and their families, in search of religious freedom and economic opportunity, signed an agreement with sachems of the Esopus-Munsee tribe to reside on nearly 40,000 acres of their land. A patent was then granted by the first proprietary governor of New York, Sir Edmund Andros. The original boundaries of the patent contained a large part of present-day southeastern Ulster County stretching from the Shawangunk Mountains to the Hudson River, including portions of, what are today, neighboring towns.
New Paltz's first European settlers are understood to have been a combination of Huguenots (French-speaking Protestants from France) and Walloons (French-speaking Protestants from present-day Belgium). As several of the French-speaking settler families lived among Dutch-speaking settlers in Hurley for nearly a decade before New Paltz was established, the two groups conducted business, attended church, and soon began to intermarry. Also, as slavery had been practiced under the Dutch in New York and expanded under the Colony's British rule, evidence demonstrates the purchase and ownership of enslaved Africans by the town's founders from its inception. The enslaved are documented through wills, estate inventories, bills of sale, and other accounts—listed with names such as Molly, Peg, Will, and Pete—through the 18th century and into the next, when the practice was legally abolished in New York State in 1827. The story of New Paltz is a nationally significant, multi-cultural one, comprising the experiences and stories of Native American, French, Dutch, and African peoples.
Scope of Collection
The New Paltz Historic Document Project, funded by the National Endowment for the Humanities, is a collaboration between four New Paltz institutions with collections of historical documents: Historic Huguenot Street, the Haviland-Heidgerd Historical Collection at Elting Memorial Library, the Town of New Paltz, and the Reformed Church of New Paltz. This collection includes personal papers created or kept by individuals and families chiefly of southern Ulster County, falling into three major categories: 1) legal and financial documents such as wills, deeds, estate inventories, contracts, court records, property survey maps, account books, promissory notes, and receipts; 2) military records from the Revolutionary War and the War of 1812 such as soldiers' correspondence, company rosters, equipment lists, orderly books, certificates of appointment and discharges, and 3) family items such as scrapbooks; diaries, family letters, marriage certificates, ciphering books, genealogical notes, and other records. The majority of the papers date from the mid-1600s through 1830, with a few documents through the late 19th century included.
This project is currently in progress, with a near total of 24,000 pages of documents to be uploaded by June 2024.
Special Content:
CONTENT NOTE
New Paltz Historic Documents Project digital images on New York Heritage, and the metadata used to describe them, may include content and language that is upsetting. The original documents reflect the language and attitudes of the people who created them and are the products of their time. In describing these documents to aid researchers in discovering them, we make every effort to indicate where document titles, descriptions, personal names (especially those of enslaved people), and notes contain direct quotes from the originals. Thus, some metadata reflects original language that may be racist, sexist, ableist, or otherwise offensive. Historic Huguenot Street adheres to the subject headings established by the Library of Congress and updates such headings in our metadata as updates are issued by LoC.
PUBLIC ACCESS NOTE
Please note that not all documents held by the Historic Huguenot Street Archives are included in our digital collections. For the groups of documents currently online, including those of our partners in the New Paltz Historic Documents project (the Haviland-Heidgerd Historical Collection, the New Paltz Reformed Church, and the Town of New Paltz), information presented here is administered by HHS and is updated on an ongoing basis based on research conducted and/or verified by HHS curatorial staff. If you have corrections or additional information about a document or image that you would like to suggest, please email library@huguenotstreet.org.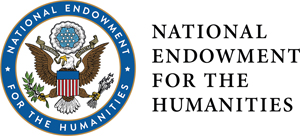 The preservation and digitization of these documents has been made possible in part by a major grant from the National Endowment for the Humanities: Democracy demands wisdom. Any views, findings, conclusions, or recommendations expressed in this project do not necessarily represent those of the National Endowment for the Humanities.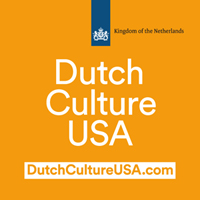 The translation of Dutch language documents is supported as part of the Dutch Culture USA program by the Consulate General of the Netherlands in New York.
---
Browse within this collection
Browse similar collections