Longwood Historic Photographs
Cover Image: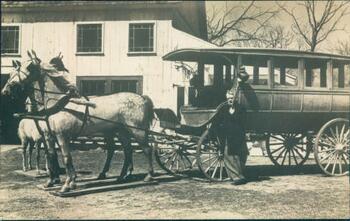 Collection Facts
Dates of Original:
c. 1900-2009
Historical Context
Suffolk County was an original county of the Province of New York, one of twelve created in 1683. From 1664 until 1683 it had been the East Riding of Yorkshire. Its boundaries were essentially the same as at present, with only minor changes in the boundary with its western neighbor, which was originally Queens County but has been Nassau County since the separation of Nassau from Queens in 1899.
Scope of Collection
The collection consists of over 400 photographs showing the history of various towns and villages in Suffolk County in Long Island. Subjects include: residential and commercial buildings, people, the Long Island Railroad, civic events, schools, amusement parks, agricultural activities, etc.
---
Browse within this collection
Additional Information
Scope and Content Source:
Browse similar collections