Historic Rockville Centre Telephone Directories
Cover Image: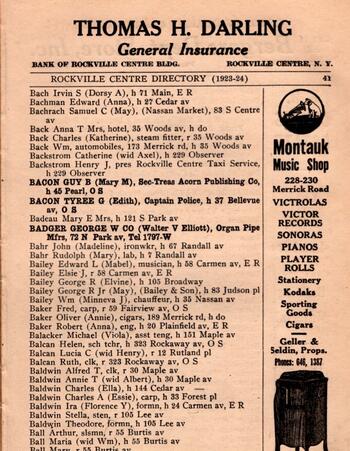 Historical Context
The historic Rockville Centre telephone directories in this collection were saved by RVCPL librarians over the years and accessioned into our Archives when it was established in 1997.
Scope of Collection
This collection consists of local telephone directories from 1923—1957 with gaps. Early directories contained people's professions, spouse's name, and whether they rented or owned their home. Many include business directories as well as street directories, allowing the user to search by address.
---
Browse within this collection
Additional Information
Scope and Content Source:
Browse similar collections