Dudley Observatory Historical Archives
Cover Image: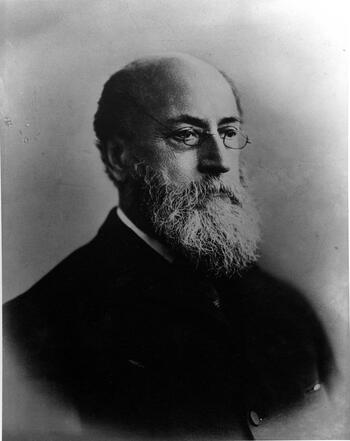 Collection Facts
Dates of Original:
c. 1540 - 2020
Historical Context
The Dudley Observatory, named after Charles Dudley, was chartered in 1852. Originally, it was located in Albany but then its location changed to Schenectady. During World War II era, Dudley Observatory was used as a place for the United States to study traveling to space during the space race time. It is used by local colleges presently and is considered the oldest non-academic institution of astronomical research in the United States.
Scope of Collection
The collection surrounds the founding period of Dudley's history (ca. 1850 – ca. 1860), the tenure of Lewis Boss (1876-1911), during which time the General Catalog was completed, and the tenure of Curtis Hemenway (1956-1976) during which time the Observatory studied micrometeorites, operated a radio telescope, and assisted the US Space Program.
Much of this collection was transferred to the New York State Library in 2019. 
---
Browse within this collection
Browse similar collections