Brentwood Historical Photographs
Cover Image: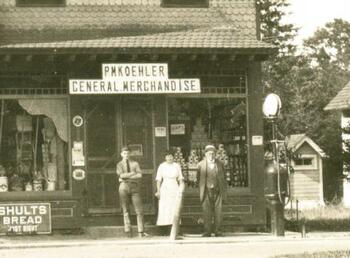 Collection Facts
Dates of Original:
c.1910-1960
Historical Context
In 1844, Brentwood began as Thompson Station and Suffolk Station, two new stations on the expansion of the mainline of the Long Island Rail Road. On March 21, 1851, it became the utopian community named Modern Times. The colony was established on 750 acres of land by Josiah Warren and Stephen Pearl Andrews. In 1864, it was renamed Brentwood after the town of Brentwood, Essex, in England.
Scope of Collection
The collection consists of historical photographs depicting the people and architecture of Brentwood, NY. The bulk of the photographs were taken in the early 20th Century.
---
Browse within this collection
Additional Information
Scope and Content Source:
Browse similar collections