Benjamin Raymond Record of Sales 1803-1818
Cover Image: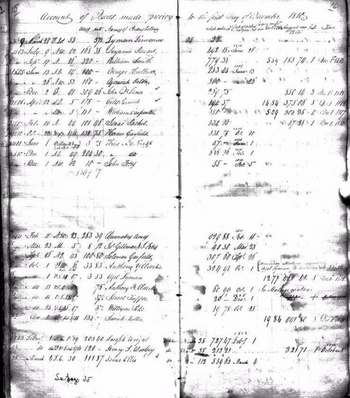 Historical Context
Potsdam is located in St. Lawrence County, New York and was founded in 1806 and was the site of both the St. Lawrence Academy (Now SUNY Potsdam) and Clarkson University.
Scope of Collection
This volume is a record of land sales in the Potsdam area in the years 1803-1818. Sales conducted by Benjamin Raymond, land agent for Clarkson family. Record includes contract dates and numbers, purchaser names, acreage, price, and land transfers.
---
Browse within this collection
Additional Information
Scope and Content Source:
Browse similar collections