What Lies Beneath: Exploring the Geology of Western New York
Cover Image: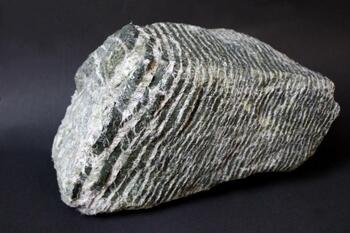 Introduction:
The ground beneath our feet in western New York is ancient, some layers having formed over 440 million years ago. Each layer from the Queenston Formation (440 Mya*) in the Niagara Gorge to the Olean Formation (295 Mya) along the Southern Tier has recorded the history of changing marine environments, preserved strange creatures, and bears witness to the uplift and formation of mountains and several mass extinctions.
The opportunities for exploration with this core collection are limited only by your imagination. Rocks and minerals are, by their very nature, the foundation.
*denotes "Million years ago"
Credits:
This project was supported by the Western New York Library Resource Council's American Rescue Plan Act Grant Funds and is a partnership between the Buffalo Museum of Science and Erie 1 BOCES School Library System. This exhibition was written by Kathryn H. Leacock (Buffalo Museum of Science), with project management and additional contributions from Alicia Thompson (Erie 1 BOCES), Rebecca Klie (BMS), Kacey Page (BMS), and Kimberly Meehan (BMS). Additional support was provided by WNYLRC Staff Jay Barone, Shayna Diamond, and Heidi Ziemer.
Citation:
Buffalo Museum of Science. What Lies Beneath: Exploring the Geology of Western New York. New York Heritage Digital Collection, 2022