Albion W. Tourgee (1838 - 1905) was a Civil War veteran, politician, and lawyer. He played a pivotal role in the Plessy v. Ferguson case and was a pioneering civil rights activist. This collection includes his correspondence, as well as legal documents, articles, and photographs.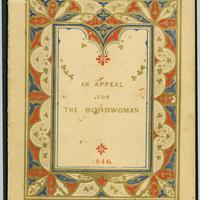 Items from the personal papers and library of abolitionist, suffragist, and peace activist Emily Howland, including her collection of political pamphlets, posters, and program documents.
A collection of correspondence and documents relating to Buffalo, New York native, and 13th President of the United States, Millard Fillmore.