Somers Wright Reis Collection
Cover Image: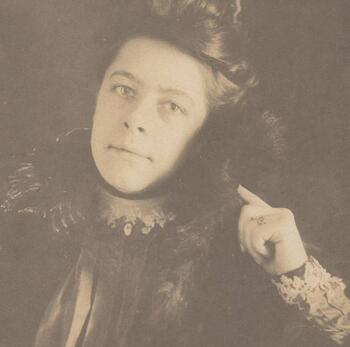 Historical Context
Caroline Wright Reis was a philanthropist, artist, businesswoman, suffragette sympathizer and devoted citizen of Somers, N.Y. She was born in 1880, the only child of Samuel and Madeline Wright. She studied fashion and costume design at Pratt Institute in Brooklyn, graduating at a time most women did not (1902). In 1908, Caroline married Walter Reis and returned to her ancestral farm in Somers, successfully running it single-handedly for more than 50 years. Caroline Wright Reis was incredibly generous, donating both her time and money to several local organizations. She was also an accomplished artist and an avid collector of items such as pottery, baskets, and newspaper and magazine clippings. When Caroline died in 1967, she bequeathed the Wright family home, its outbuildings, their contents, and 82 acres of land to the Town of Somers for educational and recreational purposes. Today, the Wright Reis Homestead is owned by the Town of Somers and interpreted by Somers Historical Society.
Scope of Collection
This collection includes photos of Caroline Wright Reis and the Wright Reis homestead. It also includes a variety of ephemera related to Wright Reis' daily life.
---
Browse within this collection
Browse similar collections