Grove Sheldon Gilbert Portraits
Cover Image: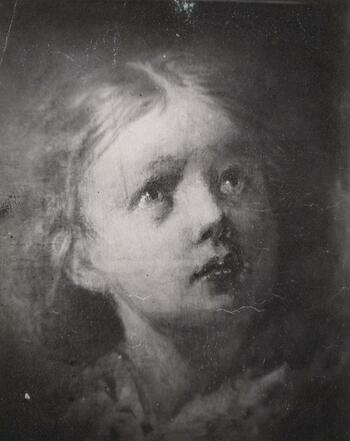 Collection Facts
Dates of Original:
1840 - 1880
Historical Context
Self-taught portrait painter Grove Sheldon Gilbert (1805-1885) moved to Rochester in 1834 and soon came to be known as the "dean of Rochester artists."  He was elected to the National Academy of Design in 1848. The Rochester Art Club's 7th Annual Exhibition in 1886 included "The Gilbert Collection," 233 works, mostly portraits, painted by the artist. Today the Inventory of American Paintings identifies locations for 28 known or attributed works by the artist. The 44 photographs of Gilbert's portraits shown here may be the only documentation of his works outside of the few museums and private collections that own paintings by the artist.
Scope of Collection
The Grove Sheldon Gilbert Portrait Collection contains 44 black-and-white photographs of portraits painted by Gilbert. Most of the people portrayed are identified. They include many family members of Gilbert, along with two images of Gilbert's self portrait and an image of Gilbert's artist palette.
---
Browse within this collection
Additional Information
Scope and Content Source:
Browse similar collections