The Encyclopedia of Union College History
Cover Image: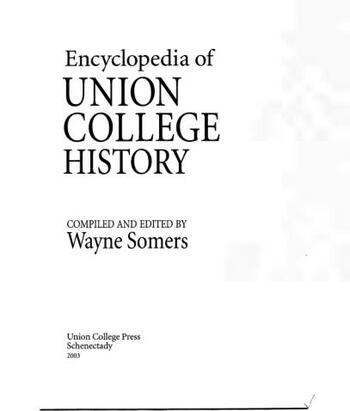 Collection Facts
Dates of Original:
c. 2000 - 2010
Historical Context
Union College was founded in 1795. A small, residential, independent liberal arts community, Union today remains one of the oldest non-denominational colleges in the country with a rich history that blends respect for tradition with an emphasis on integrating the humanities and social sciences with the natural sciences and engineering in dynamic and innovative ways.
Scope of Collection
This collection contains documents sharing the history of Union College.
---
Browse within this collection
Additional Information
Scope and Content Source:
Browse similar collections