Charles W. Lanning MD Papers
Cover Image: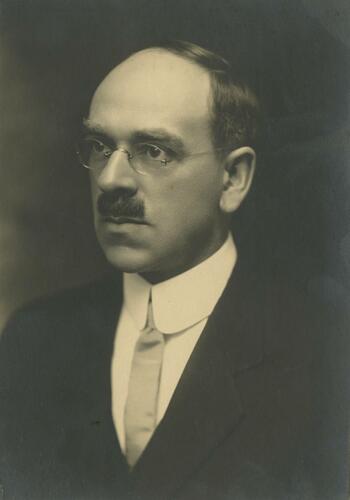 Collection Facts
Dates of Original:
1895 - 1915
Historical Context
Charles Wesley Lanning (1874-1956) was born on March 7, 1874 in Enfield and attended Ithaca High School and Starkey Seminary. After teaching for three years, he went to the Syracuse University College of Medicine and graduated in 1898. Initially, he worked as a general practitioner, and his first office was in Tully. He married three times with his daughters Phyllis and Sylvia being born during his first marriage. Florence Marie Hill Lanning was his second wife and a school teacher in the Cooperstown area who died in 1933. During their marriage, they had a daughter, Elizabeth Jean Lanning Wilson, and a son, Charles Wesley Lanning Jr. He married his third wife, Zana Pollock, in 1935, who was a dietician at Bassett Hospital.
He served as the school commissioner for Onondaga County from 1904 to 1910 and practiced in Otisco and Manlius prior to moving to Cooperstown in 1911 or 1912. While in Cooperstown, he served as the Otsego County physician for nine years and was president of the Otsego County Medical Society for one year. He continued to be a general practitioner until 1926, when he completed special courses at the New York Eye, Ear, Nose, and Throat Infirmary to be a specialist. From 1927 to 1936, he was the first head of the Eye, Ear, Nose, and Throat department of the Mary Imogene Bassett Hospital in Cooperstown. Prior to working at the Bassett Hospital, he was on staff at the old Thanksgiving Hospital situated in what is now the Clara Welch Thanksgiving Home. In 1936, he moved to Herkimer to be an Eye, Ear, Nose, and Throat physician specialist and was a member of Medical Society of the County of Herkimer for 20 years. After practicing medicine for 55 years, he retired in 1953 and died on April 18, 1956.
Scope of Collection
This collection contains photographs from Charles W. Lanning, who graduated from the Syracuse University College of Medicine in 1898.
---
Browse within this collection
Additional Information
Scope and Content Source:
Browse similar collections