Capital District Radio and Television Broadcasting
Cover Image: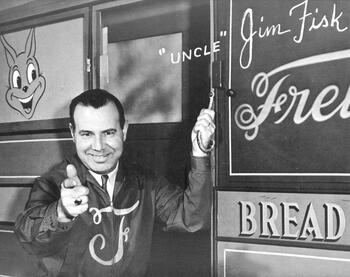 Collection Facts
Dates of Original:
c. 1920 - 1970
Historical Context
The Albany area played a large role in the starting television and radio broadcasting in New York State. Radio station WGY, founded in 1922, is the oldest radio station in New York State, and television station WRGB, founded in 1928, is credited as being the oldest television station in the world. Both stations contributed to the national development of broadcasting. WGY created the first radio dramas and the use of sound effects, while WRGB developed the first regular schedule, newscast, news remote, and television drama.
Scope of Collection
This is a collection of images and media documenting the rich history of radio and television broadcasting in the Albany region. The collection also features other local stations, including radio stations WTRY and WPTR and television station WTEN.
---
Browse within this collection
Additional Information
Scope and Content Source:
Publisher of Digital:
Museum of Innovation and Science
Browse similar collections