1909 Hudson-Fulton Celebration Postcards
Cover Image: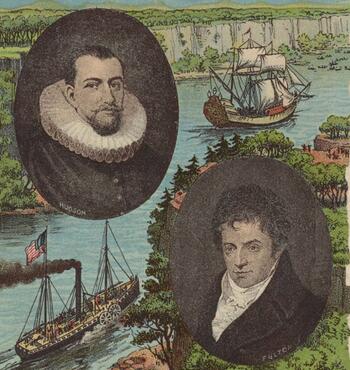 Historical Context
The Hudson-Fulton Celebration was held in the fall of 1909 to commemorate the 300th anniversary of the discovery of the Hudson River, as well as the 100th anniversary of the creation of the steamboat. Towns along the Hudson River held a variety of events to celebrate the region's significance in the growth and development of America.
Scope of Collection
This collection consists of postcards related to the 1909 Hudson Fulton Celebration.
---
Browse within this collection
Browse similar collections