Cheektowaga Public Library
Logo:
2580 Harlem Road
Cheektowaga, NY 14225
Phone: 716-892-8089

About
The Reinstein Family Archives contains the documents that encapsulate a family with focus on the lives of several extraordinary persons: Boris Isaevich Reinstein, Anna Mogilova Reinstein, Honorine Reinstein, Nadina Reinstein Kavinoky, Victor Reinstein and Julia Boyer Reinstein. The collection was started in 1992 and continues to grow as more documents are given from the family. Presently there are 102.25 cubic feet of records with dates spanning from 1805-1998. The bulk of the collection centers on Dr. Victor Reinstein.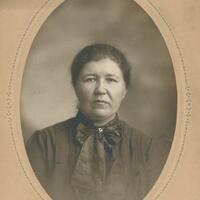 Personal, and professional photographs and documents related to Anna Mogilova Reinstein
Personal, professional and political items related to Boris Isaevich Reinstein
Photographs, documents and pamphlets related to the life of Victor Reinstein, a pillar of the Cheektowaga NY Community