Onondaga County Public Library at Jamesville Prison
Cover Image: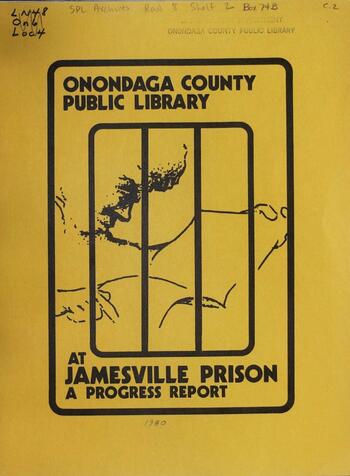 Historical Context
A 1979 Library and Construction Services Act grant permitted Onondaga County Public Library to expand library services to the county's penal institutions.  Services included materials and site visits by Onondaga County Public Library staff.  The Jamesville Correctional Facility, built in 1901 as the Onondaga County Penitentiary and reconstructed in 1983, underwent several expansions in the 1990s.  The facility typically housed adult inmates serving sentences less than two years.
Scope of Collection
This collection consists of a report detailing the Institutional Services Program, which provided library services to corrections facilities in Onondaga County, New York.
---
Browse within this collection
Browse similar collections